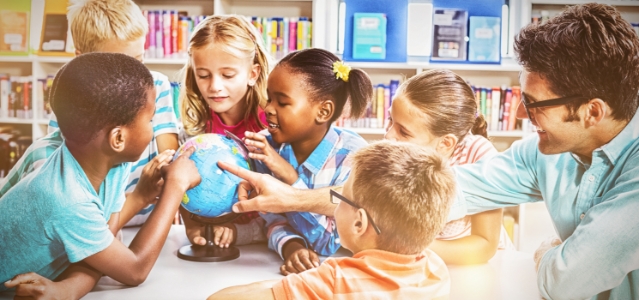 Top Tips To Keep Your Child Engaged In Their Virtual Lessons
The COVID-19 pandemic has caused students and teachers to adapt to changes in teaching and learning. Even after schools start to reopen, lessons will still be conducted online and won't completely go away. As a parent, you can chip in to create a productive and engaging online learning experience for your child. Here's how:
Help Your Child Find Their Own Motivation
Self-motivation is an underrated trait and has a significant impact on how well your child does in their virtual lessons. While most children are naturally motivated to learn at a young age, some kids who are older than 7 years old may start losing that driving force. Self-motivation should come from within, but there are certain things parents can do to help.
For example, you can start by encouraging optimism. From English to math, topics start to get more complex as a child progresses, and they may make more mistakes than before. Explain that they should focus on finding solutions to problems rather than dwelling on these setbacks. Let them know it's fine to make mistakes and they will eventually get where they need to be as long as they have a positive outlook. Next, you can also encourage persistence by rewarding effort rather than just success. This approach makes the child more willing to face failure and keep trying until they succeed.
Link Your Child's Interest to
If your child is given opportunities to explore their interests, they can better understand certain concepts that are taught in school or online classes. Let's say that your child is into coin collecting and they own a small collection of mint sets or proof sets. When they start learning how to recognize coins and their values, they can practice what they learned by going through their coin collection (in addition to viewing content in slides and their workbooks).
Maximizing Resources
There are countless resources online that can be put to good use. From incorporating a storytelling video to playing a mathematical game, the possibilities are endless. Dedicate some time during your lesson planning to scour the internet for fun, meaningful resources that you can use. Make full use of engaging content that is already out there on the Internet. Such resources can help make your child's virtual lessons interesting.
You can also get your child to do experiments with items that they can find around the house. Read out the instructions, prepare the items, and perform the activity together during the virtual lesson. This parent-to-child dynamic may help increase engagement and promote your child's enthusiasm while learning.
At the end of the day, using interesting resources to support lessons can help your child remain engaged in learning. Make the Internet their playground!