Your user agent does not support the HTML5 Video element.

Why JEI?

JEI believes that all children have unlimited
learning potential. JEI's scientific, effective
educational system provides an individualized
learning program based on needs and ability.

Why JEI?

Advance with JEI!

JEI's Customized Learning Programs are
tailored to each child's individual needs to
help prevent summer learning loss and
excel in the new school year.

Key Features

The Diagnostic System

JEI's comprehensive
diagnostic system will
analyze each student's
test results, pinpoint the
student's strengths and
weaknesses, and prescribe
an individual study program.

Learn More
JEI Workbooks
JEI's programmed workbooks are designed to be
self-learning and to make learning easy with three
key features: clear learning objectives, small steps,
and spiral structure.
VIEW MORE
JEI Learning Center
Well-qualified instructors combined
with a proven method and low student to instructor ratio
are what makes JEI the best option for your child's
educational needs.
VIEW MORE
Getting Started
Find A Center

Find your nearest JEI Learning Center.

Schedule A Visit

Schedule an appointment to take the JEI Diagnostic Test.

Take A Diagnostic Test

A diagnostic test is administered to determine your child's educational needs.
The results will be organized into the Individual Progress Prescription Report (IPPR).

IPPR Consultation

Once the Individual Progress Prescription Report (IPPR)
results are available, a JEI Learning Center team member will
schedule a free consultation with you to review the results and
recommend programs for your child.

Enroll Your Child

Allow us to amaze you and your child with
JEI's Self-Learning Method. Students can enroll with
JEI during anytime of the year.

Find a Center
JEI Programs
Math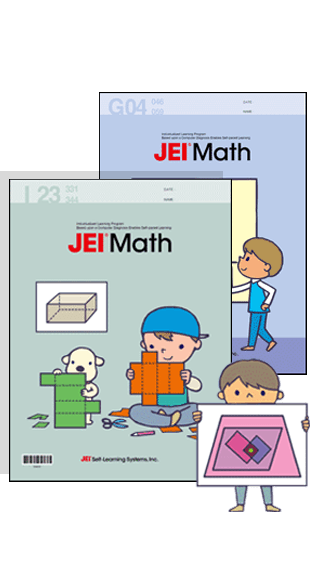 1

Encourage conceptual understanding through easy and small steps.

2

Build a strong understanding of mathematical thinking upon all domains.

3

Strive to build self-learning behavior along with the programmed workbooks and diagnostic system.
English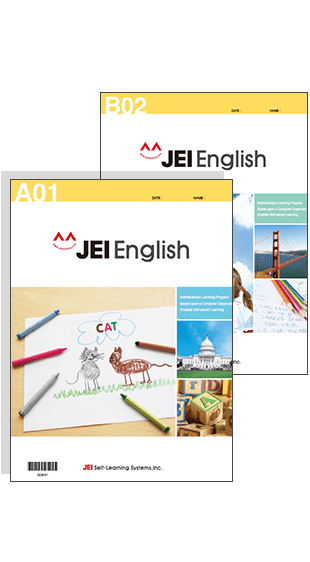 1

Grammar skills are introduced and practiced.

2

The skill is incorporated in a short story.

3

The same skill is practiced using the contents
from the short story. 
Reading & Writing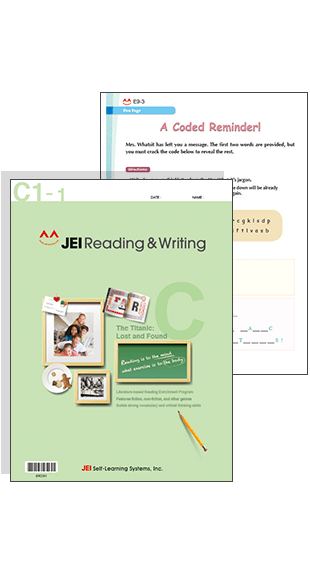 1

Foster reading comprehension, writing,
proofreading, and editing skills.

2

Explores various types of literary genres in
each grade level.

3

4-week program that progresses naturally with
the introduction of ten fiction and nonfiction books.
Problem Solving Math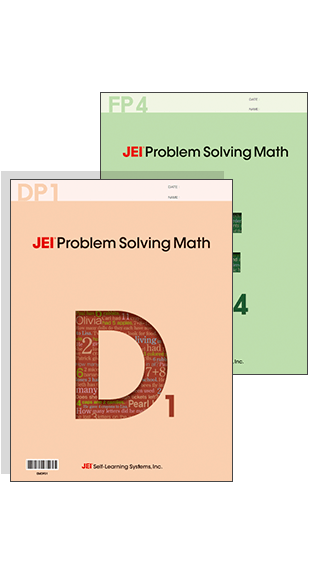 1

Build basic skills of problem solving.

2

Develop critical thinking and problem
solving strategies.

3

Features Common Core type questions.
Brain Safari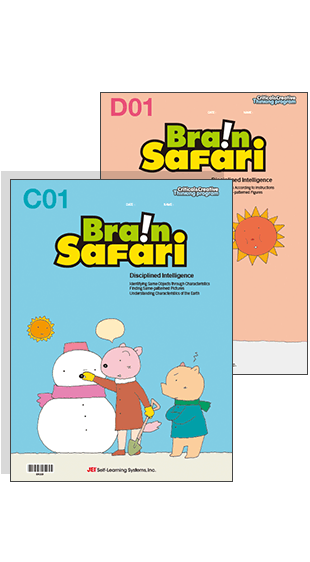 1

Include seven major critical thinking
domains and two creative thinking domains.

2

Develop and enhance overall cognitive ability.
Subscribe
to our newsletter
Stay up to date with the latest news,
events and happenings.
Thank you
We have received your request for a subscription to our monthly newsletter.
We look forward to providing you with interesting education-related articles
and important updates from JEI Learning Center.