Balancing children and working from home with JEI Staff
For the first time ever, due to the novel Coronavirus, everybody is continuing their lives to the best of their abilities within the confines of their home. While this practice of social distancing is undoubtedly a benefit for the entire community, it also comes with its own set of challenges for everyone.
Parents are working from home.
Children are attending classes online.
Cats are meowing their displeasure.
Everyone is going a little bit stir-crazy.
JEI staff members are no different. Many are also working from home and, as parents themselves, are trying to take care of their children the best they can. To show that we are all in this together and we can make the most of the situation, our staff relayed their current experiences and advice as fellow parents while spending an increased amount of time at home.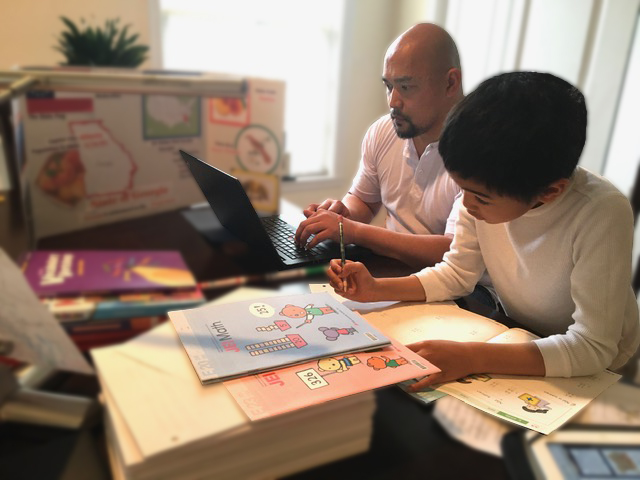 Oyen, Franchise Business Consultant

"We're adjusting to this new norm. We're juggling responsibilities with no childcare, taking on home-schooling duties we never anticipated, and trying to follow disease-prevention measures we're not sure we're equipped to handle.
The dining table is where most of our day is spent now. It is the workplace and school for the family. We try to end our day at 5 pm so my son Dru's daily school assignments are turned in on time. Any unfinished projects for work will have to wait until my son is in bed.
Staying home 24/7 is physically, mentally, and emotionally draining, but fun moments are also amid all this chaos. I think laughter and moments of joy is important to have in this new norm. We find solace in connecting with our friends and relatives virtually during this difficult time. Despite everything, there is still a lot to be thankful for during this very challenging time."
Sunhee, Franchise Operations Manager

"My kids are old enough that I don't have to do too much regarding their schoolwork, but they're literally in the house all day on their devices, so I have to tell them, 'Get out of the house and go take a walk.' They need fresh air to refresh their minds and get away from the digital screen, so I bring them out with me sometimes. It's spring, so it's nice outside. My advice for everyone is to get that fresh air. You don't have to go too far, but walk on your street or down the road.
You can also use this time to talk to your kids more and spend time with them. I've been watching movies with my son, which has been nice, so set time aside to do family activities like that."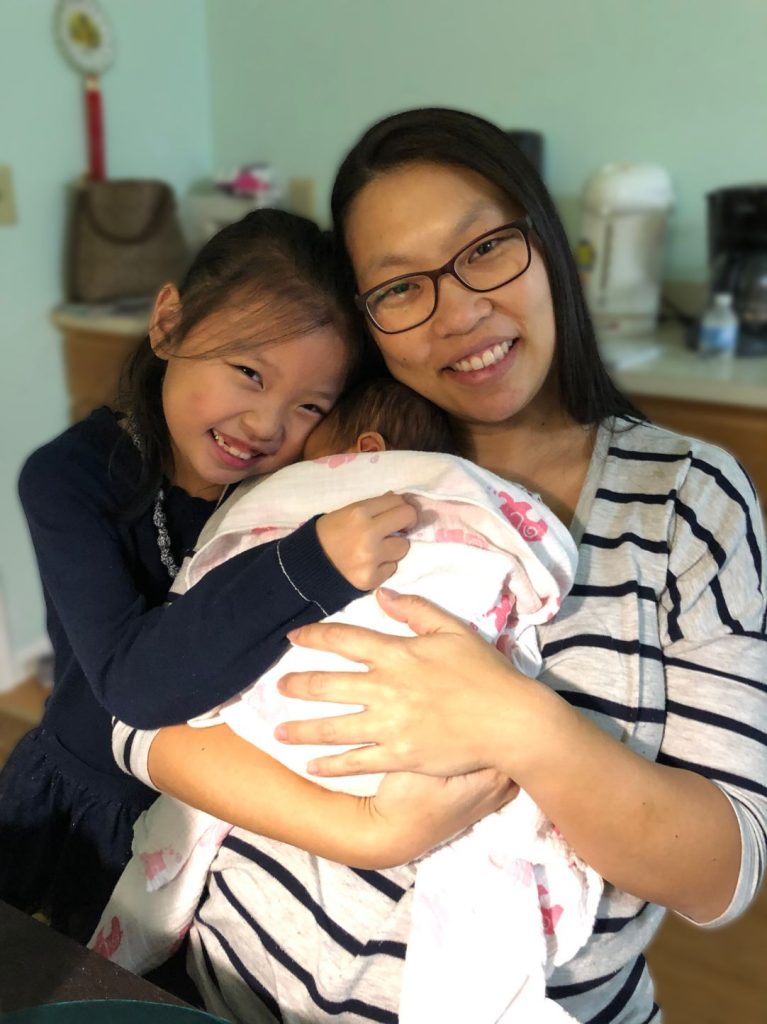 Christine, Franchise Training Manager

"I think setting a routine or schedule is super important. Make time to connect to the 'outside' world, like through video calls with friends and family. Balance in some quiet time, too, where kids find a quiet activity away from parents (and parents can have some quiet time 'away' from the kids), like reading a book, watching a movie, etc. And find family activities, too, like baking or cooking together, playing board games, walking, biking, or scootering.
Kids are receptive to adults' anxiety, so bring as much normal to the kids as possible. [My daughter] Mina asks a lot about what the Coronavirus is, and we do our best to answer without being too alarmist. We also try to limit the amount of news we watch on TV."
Marcus, Director of Franchise Development

"It comes down to simple things: structure, schedule, and studying. Keep it simple. What we're doing is making sure we set a schedule, create a routine, and give options. Every day, [my son] Ryan gets up at a certain time, has breakfast, does his schoolwork, and goes to bed at a certain time.
Kids don't want to be cooped up in the house all day, but with ours, it's hard to get him to go outside. He wants to stay in and play games when he's not doing his schoolwork, which is his way of interacting with friends. That part of social interaction is good for him; we just don't want him to be there all day every day. When we go out sometimes, we take him with us and maintain social distancing.
Also, try to make it as fun as possible. You can keep a schedule so your child doesn't get bored and still learns something, like doing puzzles at night in lieu of only watching movies."
—
We at JEI Learning Center understand what all parents and children are going through during these difficult times. It is not easy being parents at this time, but try to have fun, enjoy the little things, bond with family, get creative, pick up hobbies, and continue life as best as possible.
As Marcus suggests, you can do activities with your kids that are both fun and educational like the #CriticalThinkingThursday posts on our Instagram! You can also watch movies with your children or spend some time alone in nature to clear your head. We are all in this together, and we wish you the best, which is why we hope that these words of advice will be of some help.
To create a structured schedule for your child and continue their education from home, take advantage of JEI Remote Learning. Contact your local center today, so your child can build strong study habits with our State Standard-aligned programs and JEI Self-Learning MethodⓇ!